Our Story
Powered by subject matter experts.
Our Story - HealthCare Talent
Thank you for your interest in our organization. After spending 25+ years working in a variety of roles in Corporate America, I felt an overwhelming need to branch out on my own. Having spent 20 of those years in the human capital industry, I felt there was an opportunity to build a successful organization that dedicated itself to making a difference in the lives of others. Thus, Workforce Solutions Group, HealthCare Talent, and Talent Strategies were born.
We built HealthCare Talent on a few basic business principles and practices. We needed to be unselfishly dedicated and focused on our clients; we needed to make smart business decisions quickly and effectively; and we needed to be flexible and creative above all.
The days of clients paying set direct hire and retained search fees or set mark-ups are gone. It is imperative to our growth and survival as an industry that we come up with creative cost reduction HR consulting and talent solutions that are out of the box and in the best interest of our clients. Furthermore, in order to be efficient, we needed to focus on the quality of talent and create deliverables that met our client's business strategies.
Once our business principles were set, we focused on people. Our consultants needed to be well-rounded business professionals with "real life" experience in their chosen field of discipline. I can honestly say from the bottom of my heart that we have the best and brightest talent working for us, and they in turn are dedicated to finding our clients the best and brightest talent available.
Making a difference in the lives of others, whether you are a client or an applicant, is the life-blood of our organization. We look forward to working with you and sharing the HealthCare Talent difference.

Pamela K. Jung
Founder & CEO
Pamela has more than 23 years of experience in management, sales, operations and marketing with 18 of those years devoted to human capital consulting for Fortune 1000 companies. She has worked across a wide variety of industries; however, her passion lies in serving the healthcare field.
Pamela created both HealthCare Talent and its parent company, Workforce Solutions Group, in an effort to bring a different type of talent acquisition and workforce planning model to her clients. This client-centric model strives to bring maximum financial value to all of her engagements while maintaining a higher level of service than competitors. Pamela's corporate giving program is an industry first and is expected to become an industry trend rather than an exception.
Prior to starting her own firm, she was a Territory Vice President, managing 5 states for a national staffing and outsourcing firm. She was responsible for overseeing the development and launch of all product offerings, which included staffing, executive recruiting, outsourcing, on-premise programs, consulting services for call centers, and outsourcing of vendor management programs. Her expertise lies in start-up ventures, turn-arounds, and re-engineering of the workforce.
In her earlier career, Pamela worked in the news and entertainment industries. She has held numerous executive management positions for major corporations like Spherion and GE. She enjoys bringing her extensive organizational, analytical and interpersonal skills to her clients through creative staffing initiatives.


Health Plans Both Public & Private

Pace Programs

IPA's

Hospitals

Long Term Care

Hospice

Ancillary Care

Surgical Centers

Medical Tech

Medical Device

Pharma

Call Center
Awards
HealthCare Talent and its parent company, Workforce Solutions Group, are the proud recipients of many prestigious awards and recognitions. From being ranked in the Top 10 for National Human Resources Firms by Inc. 500 and The Orange County Register Top Workplaces, HealthCare Talent is honored to be listed regularly among other top businesses in the nation.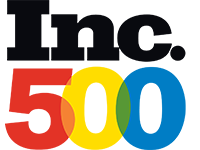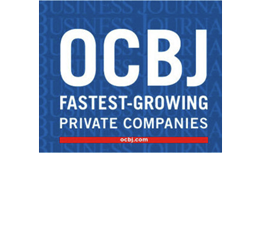 Explore Our Business Partnerships
Workforce Solutions Group is a client-centric firm that is founded on trust, integrity, and commitment to unparalleled customer satisfaction. Through strategic workforce planning, we provide innovative solutions that allow our clients to understand staffing needs, develop current employees, and attract and retain new talent. Our HR Consulting Services ensures that HR priorities, infrastructure, and delivery align with our clients' overall business strategies.
HT2 works with local and national Healthcare Plans and Managed Care providers to coordinate In-Home Care Services for those participants that qualify through Medicare. Whether a family member needs a little extra help around the house, assistance recovering from a hospital stay or someone to check in on them throughout the week, our home care services are built around their specific needs.
Talent Strategies provides nationwide staffing and recruitment services for a wide variety of industries, including banking and finance, hospitality, IT, and engineering. As a strategic partner, Talent Strategies does not simply fill vacancies in our clients' organizations.  The personal recruiting team partners with each organization to understand their current staffing plan and prepare them for continued growth.