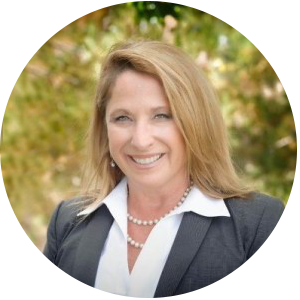 Pamela K. Jung
Founder, Chief Executive Officer
Pamela has more than 23 years of experience in management, sales, operations and marketing with 18 of those years devoted to human capital consulting for Fortune 1000 companies. She has worked across a wide variety of industries; however, her passion lies in serving the healthcare field.
Pamela created both HealthCare Talent and its parent company, Workforce Solutions Group, in an effort to bring a different type of talent acquisition and workforce planning model to her clients. This client-centric model strives to bring maximum financial value to all of her engagements while maintaining a higher level of service than competitors. Pamela's corporate giving program is an industry first and is expected to become an industry trend rather than an exception.
Prior to starting her own firm, she was a Territory Vice President, managing 5 states for a national staffing and outsourcing firm. She was responsible for overseeing the development and launch of all product offerings, which included staffing, executive recruiting, outsourcing, on-premise programs, consulting services for call centers, and outsourcing of vendor management programs. Her expertise lies in start-up ventures, turn-arounds, and re-engineering of the workforce.
In her earlier career, Pamela worked in the news and entertainment industries. She has held numerous executive management positions for major corporations like Spherion and GE. She enjoys bringing her extensive organizational, analytical and interpersonal skills to her clients through creative staffing initiatives.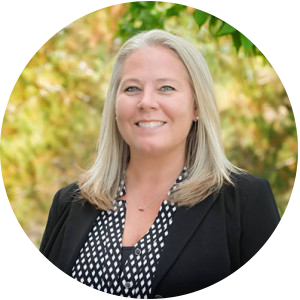 Stacy Burt
COO
Stacy Burt's multi-faceted background includes over 20 years of experience in Talent Acquisition, Employee Relations, California Wage & Labor Law, Training & Development and Organizational Development making her an integral part of our team. Ms. Burt's career started in the Washington, D.C. area managing a small, local employment agency, after attending the University of Maryland, College Park. A move to the West Coast also brought a change in career, landing in a Corporate Human Resources department for the nation's leading provider of diagnostic testing and services specializing in recruiting, compensation and employee relations. Additionally, while working for a well-respected quick service restaurant chain, she specialized in high volume, complex employee relations issues including discrimination, insubordination, workplace harassment, equal opportunity, conflict management, violence and performance.
Ms. Burt successfully operated her own Medical Recruiting firm before merging with Workforce Solutions Group in an attempt to broaden both her own resources and bring expertise to our organization. She specialized in placing candidates ranging from Phlebotomists and Clinical Laboratory Scientists to MD's, Nurses and Engineers. Drawing from her wealth of experiences, Ms. Burt currently oversees all the operations for the organization and with her team specializes in client program design, process improvement, compliance and technical implementations.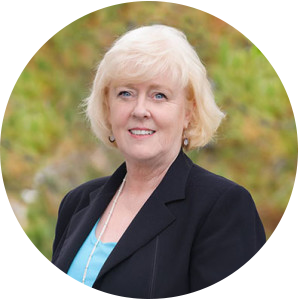 Barbara Uzis
Senior Vice President, National Recruitment
Barbara spent more than 10 years in the corporate business world, which offered her the opportunity to work both nationally and internationally. For the past 15 years, she has focused her talents in professional recruitment. Barbara has worked in banking and finance, which afforded her the professional experience and knowledge to recruit in these industries. Additionally, she has spent the past few years educating herself in all aspects of human resources and worked for a firm whose sole focus was recruiting and placing HR professionals. She maintains an active membership in both PHIRA and SHRM and obtained her PHR certificate a few years back.
Barbara is a well-rounded recruiting consultant and is adept at handling a variety of positions from operations to management. She enjoys working directly with clients and assisting them in building high-powered teams. During her tenure at Workforce Solutions Group and Healthcare Talent, Barbara has anchored the clinical, finance, HR and administrative lines of business. Her diverse business background has makes her an asset not only to Workforce Solutions Group, but also to our diverse client base.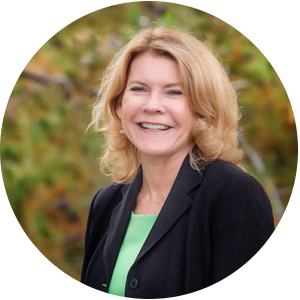 Karen Tarca-Cowan
Senior Vice President, Client Strategy
With over 26 years experience in workforce strategy and development, Karen serves as SVP of business development and marketing. She is responsible for positioning HCT's growth strategy, cultivating opportunities in new and existing markets to maximize revenues while building customer loyalty. Prior to joining HCT, Karen held various leadership roles for regional and international staffing firms. In her 27 years staffing industry experience, Karen has developed expertise in a wide variety of verticals including; IT and Creative, Accounting and Finance, Administrative, Industrial and Healthcare. Her areas of expertise lie in; setting strategy and aligning resources, client development, strategic planning, training and development, workforce strategy analysis and process improvements. Karen has a strong passion for exceeding her clients expectations and is committed to building strong client partnerships.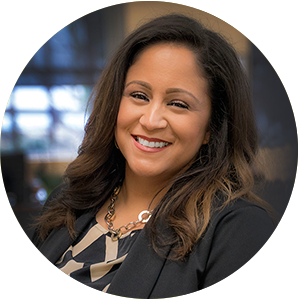 Jasmin Moreno
VP of Clinical Services
Jasmin Moreno previously served Healthcare Talent as Director of Homecare Services before being appointed Vice President of Clinical Services in May 2016. Jasmin brings more than 14 years of staffing industry experience to our organization, having spent the last decade in various leadership roles.
Jasmin has found great success within our organization for over four years. She currently oversees HT2, which is a thriving caregiver program. It has over 1400 employees that provide services to patients throughout Los Angeles County.
Prior to joining Healthcare Talent, Jasmin served as a branch manager at NurseStaffing. Under her leadership, the branch increased profitability throughout the recession when most staffing offices suffered great losses. Earlier in her career, she was a staffing coordinator at WestWays Staffing Services, where she gained experience in staffing, credentialing and recruiting.
Jasmin's extensive experience, coupled with her drive and professionalism, has created an ideal environment for success with Healthcare Talent. While modeling client-centric customer service, she ensures her employees and candidates know how valued they are to our organization.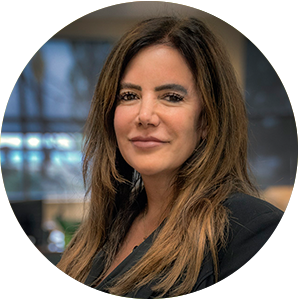 Lynne Rogers
VP of Staffing Operations
Lynne Rogers joined Healthcare Talent in June 2006 and brought with her more than 16 years of staffing and hospitality experience. Her effective style of communication and management has served her well in her role as VP of Staffing Operations at HCT. Lynne works tirelessly to improve client relations throughout the company.
Prior to joining Healthcare Talent, Lynne was Operational Manager for Hilton Hotels and Resorts in Del Mar, CA where she focused on improving and managing the front office operations and staff. Her expertise in the hospitality industry has had a direct impact on her success in the staffing industry.
For the past five years, Lynne has focused on relationship development with one of Healthcare Talents largest clients. She managed the scheduling and invoicing aspects of an applicant tracking program implementation to better service our client's needs. Additionally, she manages a team responsible for all information related to recruiting, credentialing, compliance, employee relations, time keeping and invoicing.
Lynne has become an integral part of the Healthcare Talent team – a valued and respected member of the management team as well as an esteemed coworker.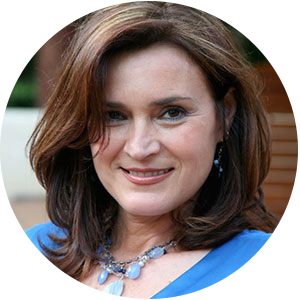 Kathy Shute
Director, Field Operations
Kathy joined Workforce Solutions Group (WSG) in 2008, and has over 20 years of staffing and recruiting experience. She has held a variety of talent leadership roles, including branch operations, payroll, client implementations, and marketing. As the Director of Field Operations for WSG, she manages a virtual team of recruiters and serves as a client liaison in the field.
Kathy has an enterprising management style and enjoys working in diverse business roles within the industry. Prior to joining our team, Kathy served as a senior leader for a Professional Employer Organization (PEO) for seven years, where she assisted the branch in growing annual revenues from $2million to over $85million annually. She also held a Director title at a niche human resources staffing company. Later, she consulted as an onsite recruiter at an Irvine-based technology client for WSG.
Kathy has served as Programs Chair for PIHRA for several years, and has a certificate in Human Resources from Chapman. In addition to her leadership roles, she is a direct-hire recruiter with a proven record of success in placing healthcare, technology, engineering, human resources, and other business professionals. She enjoys blending her business acumen, client relationship-building skills, and creative recruiting strategies, to produce exceptional results for clients.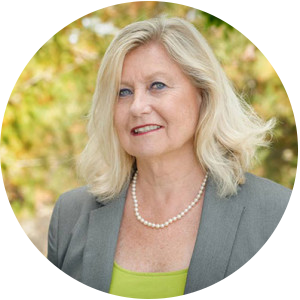 Kathy Hartnett
Division Director, Professional Services Group
Kathy joined WSG in May of 2006. With more than 20 years of staffing industry experience, she brings a wealth of recruiting, operations and human resources knowledge to her role.
Throughout her career, Kathy has specialized in commercial staffing in the disciplines of Healthcare, IT, Executive search, National Account Management and On-Premise partnerships. Kathy excels in developing proactive recruitment strategies and tactics that are consistent with organizational recruiting objectives.
Before becoming part of WSG, she served as Vice President of Employee Relations to one of the largest privately held staffing services in California.